Work & Sleep

Without Worry

The worst thing that can happen when your car alarm goes off is also the most likely: Nothing.
Traditional car alarms rely on other people to care about your car as much as you do. The sad reality is that people have grown numb to these noisy cries for help due to the sheer number of false alarms they hear every single day. The ones that do take notice simply don't want to get involved.
CarLock is better than an alarm.

It alerts the person who cares the most about your car.

You.
CarLock is a real-time tracking system that monitors your vehicle and alerts you directly of suspicious activity even if you are halfway around the world! This is all managed through an app on your Android or iOS device.
You can sleep and work in peace knowing that CarLock will alert you immediately in the following situations:
Your vehicle's engine has been started without you
Any Unusual vibrations such as power tools or prying are detected
If the CarLock device has been disconnected from the vehicle
If your vehicle is being moved (or towed away!)
Fully Automated Car Security
CarLock's security features can now be fully automated with the help of the CarLock Tag Bluetooth accessory. The Carlock Tag is a small Bluetooth device that pairs with your phone and automates the process of enabling and disabling security alerts. With the CarLock Tag, you will no longer need to reach in your pocket and do it manually every time you use your own car.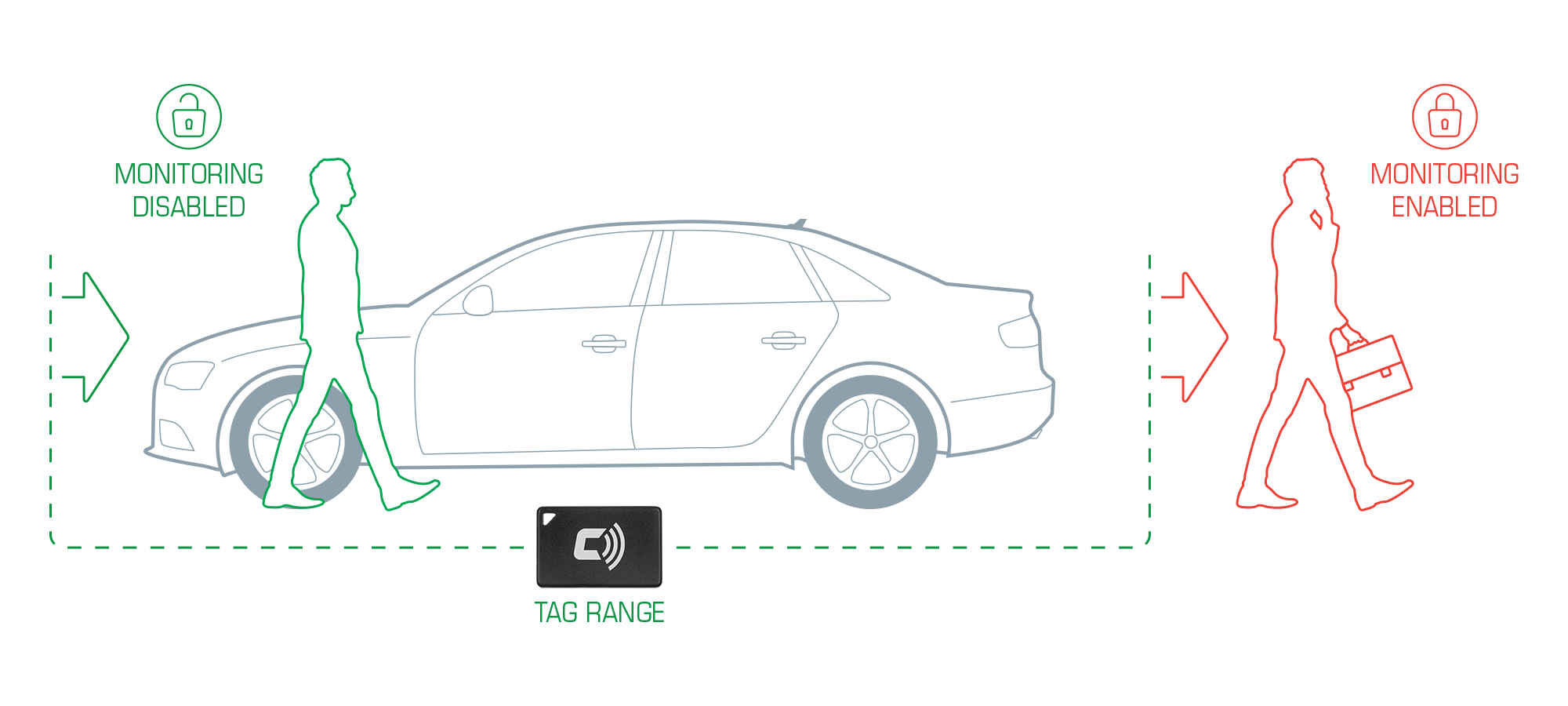 No more false alerts. The CarLock Tag will automatically disable vehicle monitoring when you approach the car and automatically enable vehicle monitoring of your car when you move away from the car.
Please note that as of right now, the CarLock Tag is supported only on devices running iOS platform (iPhone).